Electronic Assemblies for Any Industry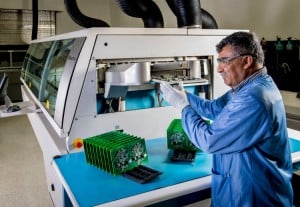 No matter what types of devices your company makes, we have solutions to manufacture electronic assemblies for them. Our portfolio includes assembling a wide variety of automotive controls (such as ECU's), industrial regulating equipment, computer networking electronics (such as NIC's and central switches), and much more. The equipment we utilize has the capabilities to process large server boards down to the smallest panelized PCB's, so you can rest assured that we will be able to handle your order.
Make sure to ask about our Class III and Lead Free Processes.